NEXT STOP: GRADUATE SCHOOL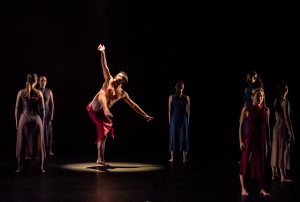 Graduating senior (2019), Miguel Ledesma has been accepted into the Hollins University Dance Master of Fine Art program. We asked Miguel a few questions about his upcoming graduate career.
What interests drew you to apply for Graduate school?
I think one of the things that drew me to apply for grad school was noticing that almost every professor in dance that I've had has an MA or MFA. Teaching has always been a central component of my dance career, and while I will be focusing on a building a performance and choreography career, I am interested in a future that includes teaching at college level, so applying to grad school made sense to me.
What was it about the Hollins program that made you apply for this program?
There were a couple of things that made me want to apply to Hollins. When I was first interested in applying to grad school, one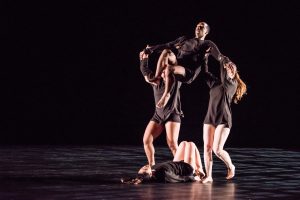 of the things I looked for was an abroad program. I looked in the UK, New Zealand, and Australia but ended up finding Hollins program that requires 1 and a half months abroad in Germany during the summer. Another reason for me selecting Hollins was the fact that the program had 3 tracks; 2-summer low res, 3-summer low res, and 1 year high-res. Since I'm 24 now and I want to continue to perform for a couple of more years, the 1-year track really stood out to me because after 12 months I'll have an MFA and be able to continue pursuing my dance career.
What are some of your goals / objectives for your graduate career? 
I have several goals that I wish to purse. I would like to travel the world teaching and taking as many dance classes I can to experience more than what I've grown accustom to. I would also eventually like to work for a university teaching dance and theoretical courses. I've been fortunate to experience and learn a lot about dance over the past years and would love to be able to pass that information along.
UMBC Dance Alumni attending Hollins' Dance Master Program
Elizabeth Quinones | Graduated UMBC 2014
MSDE certified in Dance Education, and teaching at Old Mill High School in Anne Arundel County
Mya Ajanku | Graduated UMBC 2009
Received her MFA from Hollins in 2015 and is now Assistant Professor of Global Dance at Ball State University.
Angel Chinn | Graduated UMBC 2008
Now living and teaching in New York City, and is artistic director of the Nona Lee Dance Theatre