UMBC Dance Visit Day for High School Seniors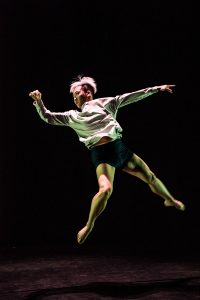 The UMBC Dance Department is pleased to invite talented, achieving high school seniors interested in pursuing dance study as a major or minor, to experience the life of a dance student at UMBC. If you are a high school senior interested in exploring dance in college, this event is for YOU. Take dance classes from our instructors.  Meet our dance majors. Find our about our programs and scholarship opportunities.  Eat lunch in the Dining Hall (provided) with our current students.
UMBC offers a B.A. in Dance and a Minor in Dance.  Many of our students have a second major or minor. Some are enrolled in a UMBC pre-professional or pre-med program, or are pursuing certification in dance education, or are enrolled in a certificate program in another discipline.
UMBC is accredited by the National Association of Schools of Dance.  Our graduates go on to performing careers that include professional dance companies, Broadway and Off-Broadway shows, national touring companies and Disney; teaching careers in private dance studios, public education, colleges and universities; related professions including physical therapy, arts management, arts advocacy, and much more.
Date: Friday Octover 18, 2019 from 8am – 2pm
Optional campus tour from 2 – 2:30pm
Cost: Free
For scheduling and details:
Space is limited.
If you have questions, please contact dancedepartment@umbc.edu