Scholarships and Financial Aid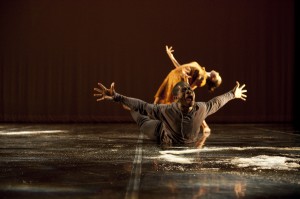 There are several scholarships and award opportunities for incoming and current UMBC students. Prospective incoming students must attend a scholarship audition.
The Linehan Artist Scholars Program is for incoming freshmen who show high artistic and intellectual ability, and who seek to develop their talent in the context of a strong liberal arts education.
Fine Arts Awards are offered to incoming freshmen and transfer students who show exceptional talent and accomplishment in dance. Prospective students audition each February for the next academic year. Incoming freshmen may be awarded up to $2,500 per year for four years, and incoming transfer students may be awarded up to $2,500 per year for two years.
Dance Department Awards are offered to current students through an application process at the end of the spring semester. Students are selected based on their grade point average in dance and accomplishment in performance and/or choreography.
Summer Dance Research and Study Award is a competitive award for Sophomore and Junior dance majors who have demonstrated excellence in performance and/or choreography, and who have strong potential for success as a professional dance artist. Candidates may apply for summer funding grants up to $2,500 to study at an established dance workshop or to design a summer study program.
Undergraduate Research Award is a competitive, university-wide award offered by the Provost. Applicants must find a faculty mentor and develop a proposal. An interdisciplinary panel of arts faculty determines awards. Dance students have most often used the $1,500 award for study in New York City, participation in a summer dance festival (American Dance Festival, Bates Dance Festival, etc.) or for study with a particular teacher or dance company. The award is not restricted to the study of dance technique. In 2008 a Dance/English major traveled to England to create a dance video work, filmed in locations associated with author Jane Austin while another student traveled to the Ivory Coast to study African music and dance.