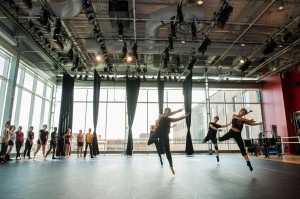 Due to COVID-19, Class Placement and Scholarship Auditions for incoming Freshmen and Transfer Dance Majors planning to enter UMBC in Fall 2021 will be by recorded video audition on getacceptd.com (link below). Students will learn two required combinations posted on getacceptd.com, and upload videos of themselves performing these combinations plus a short solo, for a total of three videos:
Video Submissions:
Required Combination 1
Required Combination 2
Solo (not longer than 2 minutes) in a dance genre that best shows the candidate's abilities.
*** Instruction videos of Required Combinations will be posted to Acceptd in early October.
You must apply for admission to UMBC prior to submitting your audition materials.
THE DEADLINE FOR UPLOADING AUDITION MATERIALS HAS BEEN EXTENDED TO JANUARY 31, 2021.
The audition is for scholarships and class placement levels. To become a dance major at UMBC, entering students declare their intention to major in Dance and must pass a "gateway" course (Intermediate Modern Dance Technique II) with a B or better. Students with extensive backgrounds in dance frequently complete this course during their first year at UMBC. Students who do not have a strong background in dance must complete preparatory courses as prerequisites to the "gateway" course.
For further questions please contact the dance department.
To register for the audition click here to complete the audition form.