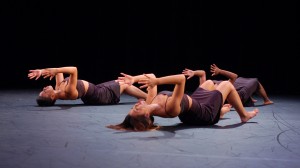 When does the Dance Department hold scholarship auditions?
Auditions for dance scholarships are held once a year in late January/early February. Click here to learn more or to register for the audition.
Do I need to audition to be admitted to the Dance Department?
Students declaring Dance as their major must audition for class placements and scholarships.  All prospective students must first apply to UMBC through the university's application process. Admission to UMBC is primarily based on a student's academic record. Once admitted, a student can take any dance course appropriate for their level of training.  Dance majors must complete a gateway course (Intermediate Contemporary Technique II) with a B or better to continue in the major.
How can I take a tour of UMBC?
Contact the Admissions Office online or by phone: 410-455-2292 or 1-800-UMBC-4U2
Can I observe and/or participate in a dance class? How do I know what level class to take?
The Dance Department encourages prospective students to visit the department either to observe or try a dance class. Contact the department at dancedepartment@umbc.edu, or call 410-455-2179. A prospective student should participate or observe Ballet III or IV, or Intermediate Contemporary Dance Technique I or II. You should arrive at the department office (Performing Arts and Humanities Building Room 343) at least 15 minutes before the class and will be directed to the dressing room and studio. You must plan to attend the class from beginning to end. If you are not sure about the appropriate level for you, please realize that our Level I classes are beginning courses designed for students who have very little prior dance training. If you have been dancing your whole life, you will want to take an intermediate level class.
What are the facilities like?
The Department has three large dance studios, one small studio, and dressing facilities.  All studios have sprung floors. The Sonic Computer Lab is equipped with Apple Mac computers. Performances are held in the large Proscenium Theatre and the Dance Cube, a smaller performance venue with audience seating. You can find more information here.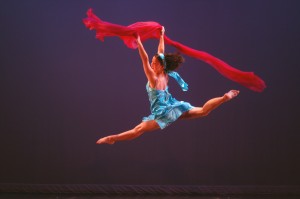 How big are the dance classes?
On average, there are 15-22 students in a technique class.
Is there live accompaniment?
Most technique courses have live accompaniment. Accomplished pianists play for ballet classes. Percussionists or pianists play for contemporary classes.
What dance technique courses are offered?
The department offers six levels of contemporary and four levels of ballet.   In contemporary modern classes, students study a combination of traditional techniques such as Horton Taylor, Graham or Limon, Umfundalai Contemporary African Dance technique, eclectic release-based techniques and the technique specialties of visiting artist and guest faculty.
Is Jazz, Tap, Hip Hop, or Dance Team offered?
The department rotates special topics courses that include Intermediate/Advanced Jazz Workshop, Hip Hop Workshop, Tap Dance, African Dance, and other special courses such as Introduction to Indian Dance. Students who are accomplished at Hip Hop are encouraged to explore the UMBC Student Hip Hop crew, Major Definition. Students interested in Ballroom Dance should contact the Ballroom Dance Club, a student organization. The UMBC Dance Team is managed by the Athletic Program
Can I major in Dance Education?
Students pursuing K-12 certification must meet the degree requirements for the BA in Dance AND complete additional required courses offered by the Department of Dance and the Department of Education. The teaching internship is supervised by both departments. Upon completion of the program, students graduate with a BA in Dance and are certified to teach dance by the Maryland State Department of Education.  UMBC does not offer a separate degree in Dance Education.
Who can take dance courses?
The Dance Department offers dance courses for all undergraduates, regardless of major. Students are placed at their level of skill. Dance majors and minors have priority for registration for all dance courses, and make up a large majority of the upper level courses. The Senior Projects course is open only to students majoring in dance.
How do I register for dance classes? 
Registration is done online through UMBC's Student Administration website. Many courses require permission before registering. Please contact your advisor or the dance department chair to request permission
How many dance courses can I take per semester?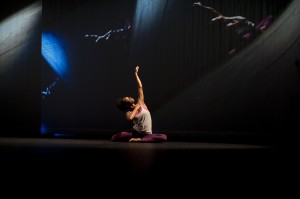 You can take as many courses as your schedule permits, and as UMBC allows.
How does the department determine my level of technique?
The first week of the semester serves as an "audition/placement" period. The instructor will assess whether students have registered for the appropriate level class. It is important to attend the first class, and to make any necessary schedule changes during the first two weeks of the semester.
How many dance majors are there?
There are approximately 65 majors and minors. More students take beginning level dance courses.
How many faculty members are there?
There are 4 full-time faculty, 8 part-time, and 1 full-time staff. Each fall, there is a new additional full-time Artist in Residence, who teaches courses for the full semester.
Who gets to perform?
Students have many opportunities to perform at UMBC. At the beginning of each semester the department holds auditions for several concerts. Each semester there is a Senior Concert featuring choreography by senior dance majors enrolled in the Senior Projects course, a First Works Concert featuring student choreography, and an end-of-semester Dance Showcase featuring student, faculty and guest artist choreography.
Who gets to choreograph?
Dance majors or minors take DANC 335 Independent Projects in Choreography and present their work on the First Works Concert.  Students interested in gaining more experience in choreography may register for advanced Independent Study, and submit their work for the Showcase concerts.  All dance majors must complete a Senior Projects piece in order to graduate.
Can I major in two departments?
Absolutely. Many dance majors are double majors. Many dance majors have minors.
Can I study abroad?
UMBC has a robust Study Abroad program. Visit UMBC's Study Abroad website for information about applying to study abroad. Dance students work with a dance advisor to select a course of study while abroad. Our Department offers a three-week study abroad program to Denmark every other January during UMBC's Winter Session.
What do your graduates do?
UMBC's Dance alumni work as professional dancers, choreographers, physical therapists, lawyers, teachers, teaching artists, professors, art administrators, and many other careers.