Carol Hess


Professor, Chair
PAHB 344 // 410-455-2951
Carol was born in New York City where she trained as a dancer and received her BA from Barnard College. She has performed with Hannah Kahn and Dancers, The Rondo Dance Theater, DANCES/Janet Soares, and as a tap soloist she appeared on television and in concerts in the United States and York, she received a MA from Columbia University, where she studied dance composition from Robert Ellis Dunn. Dunn's approach to developing and manipulating movement has had a profound effect on her work as a choreographer. Her choreography has been presented in New York at the Cubiculo, Dance Theater Workshop, the Grand Finale, and Dance Workshop in Bonn, and the Flora Theater in Amsterdam. She has been Artistic Director of Oregon Dance Theater and Phoenix Repertory Dance Company. Changing Room, a work for video created in collaboration with video artist Vin Grabill and composer Neal Woodson, has been featured on the Innovators Series, Artscape 1995, and on Maryland Public Television's Independent Eye, an associate professor of dance, and chair of the dance department, she has taught at UMBC since 1982. Prof. Hess teaches Intermediate Contemporary (Modern) Technique, Dance and Technology, Dance Composition and Teaching Methods for Dance.
Ann Sofie Clemmensen


Assistant Professor
PAHB 347 // 410-455-2952
Ann Sofie Clemmensen (Danish) has a BA in Dance Pedagogy from the Norwegian College of Dance, a first-class honor Postgraduate Diploma (VERVE) from the Northern School of Contemporary Dance, and an MFA in Dance from Ohio State University. Her choreographic work has been presented at THE REACH – Kennedy Center (DC), the Davison Theater (OH), BalletMet Performance Space (OH), the Louis Armstrong Theatre (MI), American Dance Festival (ICR), Ullens Contemporary Dance Center (Beijing, China), Movement Research at Judson Church (NY), and other venues. Her creative research has received support from the US Embassy in Copenhagen, Columbus Dance Fellowship, and OhioDance. She has been awarded the 2022-2023 CIRCA-IMET Artist-in-Residence fellowship and the 2019 Local Dance Commission Program by the John F. Kennedy Center. Other notable residencies include Dance All Year Long (Odense, Denmark), American Dance Festival (IRC), Grand Valley State University, and Old Dominion University (VA). She has performed original work by Wendy Houstoun, Henri Oguike, Darshan Shing Bhuller, Francesco Scavetta, Sølvi Edvardsen, Kari Hoaas, Tatiana Baganova, and Anne H. Ekenes. Ann Sofie has been teaching at UMBC since 2018, prior to that she was a Visiting Assistant Professor at The Ohio State University.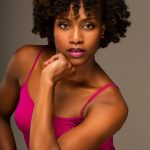 Shaness D. Kemp


Assistant Professor
PAHB 349 // 410-455-2952
Shaness
Shaness D. Kemp is a native of Nassau, Bahamas and holds both a Bachelor of Fine Arts degree and a Master of Fine Arts from Temple University. She is an Assistant Professor of Dance at University of Maryland Baltimore County, and continues to work as a freelance dancer, choreographer and dance educator. Most recently, Kemp was invited to be a guest performing artist with the Tabanka African & Caribbean Peoples Dance Ensemble which is Northern Europe's largest all black professional dance company. As Master Teacher of the Umfundalai technique, she has taught at various institutions, festivals and intensives, both nationally and internationally. Kemp has trained and performed with several notable artists and professional dance companies, including Deeply Rooted Dance Theater, Kariamu & Company: Traditions, Kun-Yang Lin/Dancers, Eleone Dance Theatre, Philadanco! The Philadelphia Dance Company, Urban Bush Women, Complexions Contemporary Ballet, Rennie Harris Puremovement, The Katherine Dunham Seminar and The American Dance Festival to name a few. Her work has been presented nationally and internationally at organizations such as the International Association of Blacks in Dance Conference and the 37th Annual Choreographers Showcase where she received the Audience Choice Award for her choreography. She was also the 2015-2016 recipient of the Ellen Forman Memorial Award.
Sandra Lacy


Instructor
PAHB 348 // 410-455-2980
Sandra is an Associate of the Royal Academy of Dancing in London. She has performed with the Maryland Ballet, Impetus Dance Company, Path Dance Company, Phoenix Repertory Dance Company, James Hansen's Assemblage Dance Company and Bill T. Jones/Arnie Zane and Company. Currently Ms. Lacyis Co-Artistic Director of Lacy & Shade, Solo Duet Dance Works. Recent performances of Lacy & Shade include the Maryland Showcase for Choreographers, the Yes Virginia Dance Festival in Richmond, the Out of the Loop Theater Festival in Addison, Texas, The Toronto Fringe Festival and the Jacob's Pillow Dance Festival. Ms. Lacy is a recipient of six Maryland State Arts Council Individual Artist Awards in solo dance performance, including a 2006 award. She is a member of the dance faculty at UMBC and the Baltimore School for the Arts. Prof. Lacy teaches all levels of Ballet and Contemporary (Modern) Technique, Beyond Technique, Improvisation, Dance Workshop, and mentors advanced student choreography projects.
Brandon Russell
Instructor
PAHB 346 //
Brandon Russell is a native of Fort Worth, TX. He began his dance training at Dian West Dance Studio, Texas Ballet Theatre School and Debbie Allen Dance Academy. Brandon was named NYCDA's regional outstanding senior male and won NDA's best senior male dancer national title. Brandon continued his academic and dance training at Southern Methodist University studying a variety of dance techniques and composition, where his choreographic aspirations were nurtured by Larry White and Nathan Montoya. Mr. Russell was awarded numerous scholarships and trained all over the country, including such prestigious institutions as Edge Performing Arts, The Ailey School, Dance Theatre of Harlem School, Joffery Ballet School, Boston Ballet, Orlando Ballet, Kirov Ballet Academy, Houston Ballet School and many more. Upon leaving SMU Mr. Russell moved to New York, to pursue his career in dance. He has performed with Dance Theatre of Harlem Ensemble(DTH) under the directorship of Arthur Mitchell, Pascal Rioult Dance Theatre, Lydia Johnson Dance, Errol Grimes Dance Group, Nanette Bearden Contemporary Ballet, Balance Dance Theater, Texas Ballet Theater, Subtle Changes Inc and Bad Boys of Dance. Mr. Russell has taught ballet, modern, jazz, contemporary, hip-hop, gymnastics and choreographed for various companies, schools, colleges, studios, fine arts programs, summer intensives (including DTH, Kirov Academy of DC, Paul Taylor Intensive, Showbiz Xtreme …) and served as proud founding choreographer, ballet master and Director of Operations for Bad Boys of Dance. Brandon is an instructor of classical ballet and contemporary dance at The University of Maryland Baltimore County
Doug Hamby
Associate Professor Emeritus
Doug has a BS in Biological Sciences Michigan State University and an MFA in Dance Temple University. He lives, dances and choreographs in the Washington/Baltimore area. He is the artistic director of Doug Hamby Dance, a professional dance company in residence at UMBC. The repertory of the company features works that spring from collaborations with dancers, composers, visual artists, engineers and other creative people. He received a 1999 Individual Artist Award in Choreography from the Maryland Arts Council and a 1999 Choreographic Fellowship in Dance and Media from the Arts Council of Montgomery County, as well as choreography awards from the National Endowment for the Arts, the New York State Arts Council and the Baltimore Mayor's Advisory Committee on Arts and Culture. Featured performances of his company have included the 1998 New York Fringe Festival, the 1997 Philadelphia Fringe Festival, and the 1995 International Fringe Festivals in Edinburgh, Scotland and Vancouver, British Columbia, as well as Riverside Dance Festival, Lincoln Center Out-of-Doors, and Celebrate Brooklyn, New York City, and three seasons at Dance Place, Washington, D.C. Earlier, he directed the Douglas Hamby Dance Company in New York City, and performed with Martha Graham, May O'Donnell, Rachael Lambert, Elizabeth Keen, Pearl Lang, Norman Walker, UMBC's Phoenix Dance Company, Hamby and Lacy, and the Chicago Moving Company. He is currently a dance panelist for the Maryland State Arts Council. Mr. Hamby has appeared on national television as a giant slice of American cheese. Prof. Hamby teaches all levels of Contemporary (Modern) Dance Technique, Improvisation, Dance Composition, Dance Workshop, and Senior Projects.
Part-Time Instructors:
Alison Crosby (Ballet, Floor-Barre) – acrosby@umbc.edu
Monica Dale (Music for Dance) – mdale@umbc.edu
Constance Dinapoli (Contemporary) – cdinapo@umbc.edu
Franki Graham (Contemporary, Teaching Methods for Dance) – franki1@umbc.edu
Jill Vasbinder (Dance Appreciation, Dance History) – vjill@umbc.edu
Dominique Zeltzman (Ideas in the Arts) – dzeltzm1@umbc.edu