The arts are a powerful presence at UMBC. When I walk through the arts buildings at the end of a long day, I see and hear artists working everywhere I go. I see dancers and choreographers working in the dance studio, videographers editing their work, photographers mounting their works in the Hallway Gallery. I hear singers practicing and percussion music. I meet actors who are practicing their parts outside a rehearsal studio. Many of these dynamic and talented artists are Linehan Artist Scholars. I feel very grateful and excited that Linehan Artist Scholars can receive the kind of academic and financial support talented young artists need to pursue a career in the arts.

Linehan Artist Scholar Program Director (2009-2019)

Doug Hamby

Associate Professor Emeritus, DANCE
How to Become a Linehan Artist Scholar?
CLICK HERE  for to find out more about the program.
To be considered for a Linehan Artist Scholar award, you must apply to UMBC, AND complete the Linehan Artist Scholar application.
---
Linehan DANCE Artists
Maia Schechter – Dance '18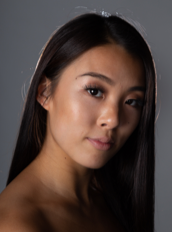 Originally from Glen Rock, Pennsylvania, Maia began dancing at the age of 3. A Linehan Artist Scholar, she graduated with honors, receiving the Outstanding Senior in Performance and Choreography award. Maia furthered her training by participating in various programs including The Contemporary School at Jacob's Pillow and The Gaga Intensive in Tel Aviv, Israel. From 2015 to 2018, Maia performed with professional dance company, Baltimore Dance Project. In 2018, she was selected by the board of American College Dance Association to present her choreography at the John F. Kennedy Center for the Performing Arts as part of the ACDA National Festival. She currently lives in New York City. She has performed with Peridance Contemporary Dance Company and Roderick George, among others and is on tour with the National Company of The Lion King.
Ryan Bailey – Dance '16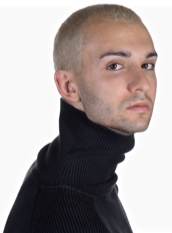 …started his dance training at the University of Maryland Baltimore County (UMBC), where he received the Linehan Artist Scholarship as well as being awarded the Outstanding Senior in Choreography. Equally interested in performing and choreographing, he has been highlighted as a performer in the American College Dance Association 2014 Festival. This success continued when his choreography was selected for the ACDA Gala performance in 2016.  Ryan's works have also been featured in theaters like Symphony Space and the Ailey Theater in NYC for festivals like Young Choreographers and Artists in Motion. Ryan graduated from UMBC with a bachelor's degree in dance and has trained at intensives like Hubbard Street Dance Chicago, NW Dance Project Launch, Gallim summer study, and the Gaga intensive in NYC. Professionally, Ryan has had the opportunity to dance with Baltimore Dance Project and Howard County Ballet. In 2016, he also started his dance company, Pacing Bodies, who have performed in NYC and all around the DMV. Currently residing in New York, Ryan is dancing for MADBOOTS DANCE Company under the direction of Jonathan Campbell and Austin Diaz, performing works at the Joyce Theater and Jacob's Pillow in 2019.
Mary (Hester) Dell'Erba – Dance '14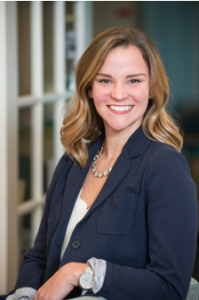 …and Interdisciplinary Studies (Arts Advocacy), and went on to complete her master's degree in Public Policy in 2015. During her time as a Linehan Artist Scholar, Mary was able to refine her dance technique and transfer the discipline, persistence, and grace under pressure to a career in public policy for the arts. Currently she works in Washington D.C. as the Project Manager for the Arts Education Partnership (AEP), the nationally recognized organization dedicated to advancing the arts in education through research, policy, and practice. In this role, she is primarily focused on policy research regarding STEAM (science, technology, engineering, arts, and math) initiatives and the intersection of school choice and arts education. Prior to joining AEP, she worked for the Arts Education in Maryland Schools Alliance where she served in a variety of capacities including advocacy and programming. As an undergraduate student, she also completed an internship with the national arts advocacy organization Americans for the Arts. She is currently the Vice Chair of the Maryland chapter of the Emerging Arts Advocates and continues to teach dance in her free time.
August Dyson – Dance '11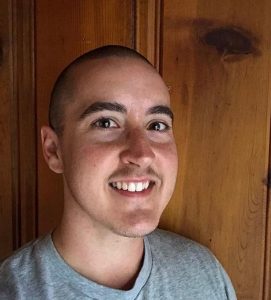 After graduating with a BA in Dance and minor in Psychology.  He danced with Baltimore Dance Project, ROOTED Dance Productions before moving to NYC to earn an M.S.Ed. in Early Childhood Education from Hunter College and to perform his solo work at Movement Research and Le Petit Versailles. After participating in the NYSAIS Justice, Equity, and Diversity Institute, he founded Gender Inclusive Families, a gender and sexuality consulting organization for educators. After almost a decade of teaching and consulting, he moved to Los Angeles and is currently the Training Operations Manager at the Trevor Project.
Holly Googe – Dance '09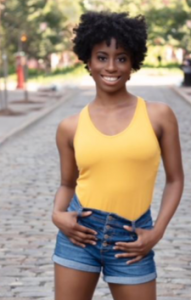 A native of Brooklyn, NY, Holly trained and performed at the Ailey School, Dance Theatre of Harlem and LaGuardia High School of Music & Art and Performing Arts. After graduating from UMBC with her B.A. in Dance and minor in French, Holly began working as a performer, an educator, administrator and most recently, a choreographer. She has performed on Carnival Cruise Lines, in the Tony award-winning musical Memphis (Riverside Theatre/Walnut Street Theatre), the independent short film "Bittersweet" (A. Blast Films) and on HBO's "Vinyl," just to name a few. Holly recently choreographed her first dance video set to Kierra Sheard's song, "Save Me." In addition, Holly has had the pleasure of working for various organizations including L'Oreal, the Alvin Ailey Dance Theatre and Creative Outlet Dance Theatre of Brooklyn, in external affairs.  Today, Holly is still actively performing and teaching dance in NYC and North Jersey. She teaches ballet, theatre dance, jazz, hip-hop, tap and contemporary jazz. When she isn't working, she enjoys doing yoga, creative writing, cooking and watching music documentaries.
Dr. Lindsay Phebus – Dance '06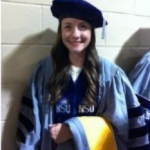 Since graduating in 2006 Lindsay danced with the Baltimore Dance Project, Dragonfly and Deviated Theatre. She earned a doctorate in psychology in 2014 and is Licensed Psychologist working with Veterans. "Even though my profession isn't artistic at face value, it demands constant openness and creativity. These are two qualities that I was able to develop during my time as a Linehan Artist Scholar. The program has the ability to push the boundaries of your mind and guide you into uncomfortable spaces, something that has been necessary in building my practice. I am so grateful for those experiences and opportunities this wonderful program has provided! Thank you!"
Lauren Tait – Dance '02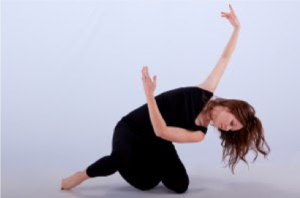 Is Executive/Artistic Director at Kinetics Dance Theatre in Ellicott City, Maryland, where she leads the organization and directs its resident professional company. A non-profit arts organization, Kinetics mission is devoted to the development of contemporary dance through education, performance, and outreach.  The organization houses a professional modern dance company, student performing companies, and a school of contemporary dance.  As a choreographer, Lauren's work spans the abstract to the narrative, frequently utilizing sets, props and costumes of her own design, employing various forms of technology and media, blending modern/contemporary dance with other genres, and exploring unorthodox partner work.  In addition to her contemporary concert work, Lauren creates innovative modern dance productions geared toward young audiences through Kinetics' Family Concert Series. Lauren's work has been selected for showcase at the Maryland Dance Festival, Merriweather Park at Symphony Woods' Chrysalis Kids Series, the Baltimore Dance Invitational, AKIMBO Baltimore, and the Howard County Community Dance Festival. Lauren has danced professionally as a solo artist as well as with Baltimore Dance Project.  She has taught and presented choreography along the east coast and served as a guest artist at New Hampshire-based Axis Dance Co, Howard Community College and Franklin & Marshall College, and serves on the review panel for Howard County Arts Council's Rising Start Performing Arts Competition.   Lauren is the recipient of various individual grants for her work with dance in education and founded Community Dance Laboratory in 2010, a project devoted to the presentation of enrichment-based movement classes in schools and throughout the community. Lauren received her early training at Carver Center for the Arts and Technology and holds bachelor's degrees in Visual and Performing Arts/Dance and Psychology with a concentration in Development from UMBC, where she also minored in writing as a Linehan Artist Scholar.