Summer Intensive Director, Constance Dinapoli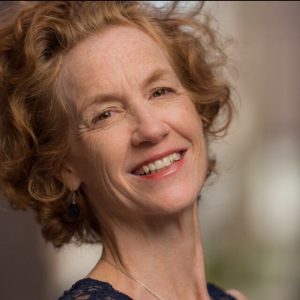 Constance Dinapoli has enjoyed a broad career in all aspects of the field of dance that stems from performing with the Paul Taylor Dance Company. Highlights include touring to perform worldwide and originating many roles by Taylor as well as additional dances by Christopher Gillis and Karla Wolfangle. She has also performed with Dancers' Stage, Ballet Works, Elizabeth Shea Dance, and Karen Reedy Dance.
Ms. Dinapoli is currently an instructor at the University of Maryland, Baltimore County Department of Dance, and adjunct professor in the Krieger School of Arts and Sciences at The Johns Hopkins University and faculty with The Washington School of Ballet. She recently served as the artistic coordinator of contemporary dance at the Peabody Preparatory, The Peabody Institute, and lecturer in dance at Goucher College.
Ms. Dinapoli has served on faculty at Barnard College in New York City, the College-Conservatory of Music in Cincinnati, Ohio; Indiana University in Bloomington, IN; the American Dance Theater workshop, Garden City, N.Y.; the Taylor School in New York City; Chautauqua Dance in Chautauqua Institution, NY; and George Mason University in Fairfax, VA.
Ms. Dinapoli teaches master classes, conducts workshops, and choreographs dance around the country for professional companies and at universities and private studios such as the University of Maryland, College Park, Fairfax County Public Schools, and Virginia Ballet Company. She is also director of the Paul Taylor American Modern Dance Summer Intensive 2019 at The University of Maryland, Baltimore County.
Ms. Dinapoli is a repetiteur for the Paul Taylor Dance Foundation and has re-staged Mr. Taylorʻs dances throughout the United States and Asia (Cloud Gate Dance Theatre, North Carolina Dance Theatre, Cincinnati Ballet, Louisville Ballet, Indiana University, and George Mason University, among others), as well as directed Taylor 2. She was awarded a fellowship of Advanced Studies from Indiana University, earned a double Bachelor of Arts degree in art history and economics from Stanford University, and a Master of Fine Arts in dance from George Mason University.