Friday Free Hour Series
September 11th @ 12-12:50pm
Zoom: ARTIST TALK w. Crystal U. Davis
Topic: Implicit biases in dance and how identity politics of privilege manifests in the body.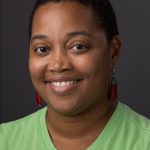 Crystal U. Davis is an Assistant Professor in dance performance and scholarship, and the head of MFA Dance Program, School of Theatre, Dance, and Performance Studies at the University of Maryland, College Park. Ms. Davis is a dance artist and scholar whose work has been renowned by an eclectic community of adjudicators and audiences from Donald McKayle to the royal family of Jodhpur, India. As a performer her work spans an array of genres from modern dance companies including Notes in Motion to East Indian dance companies including Nayikas Dance Theater Company to her own post-modern choreography at the Philadelphia Fringe Festival and Dance New Amsterdam. Her creative work centers around the incongruities present between our daily behaviors and belief systems. She has conducted ethnographic research in Rajasthan, India on the relationship between religious beliefs and both creative and pedestrian movement.
September 18th @ 12-12:50pm
Zoom: ARTIST TALK w. Doug Hamby
Topic: A life in dance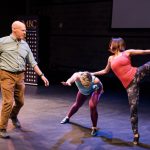 Doug Hamby is an Associate Professor Emeritus of the UMBC Department of Dance. As the artistic director of Doug Hamby Dance, Doug created works that sprang from collaborations with dancers, composers, visual artists, engineers and other creative people. He received a 1999 Individual Artist Award in Choreography from the Maryland Arts Council and a 1999 Choreographic Fellowship in Dance and Media from the Arts Council of Montgomery County, as well as choreography awards from the National Endowment for the Arts, the New York State Arts Council and the Baltimore Mayor's Advisory Committee on Arts and Culture. Doug performed with Martha Graham, May O'Donnell, Rachael Lambert, Elizabeth Keen, Pearl Lang, Norman Walker, UMBC's Phoenix Dance Company, Hamby and Lacy, and the Chicago Moving Company. Mr. Hamby has appeared on national television as a giant slice of American cheese.
September 25th @ 12-12:50pm
Zoom: ARTIST TALK w. Kiani Del Valle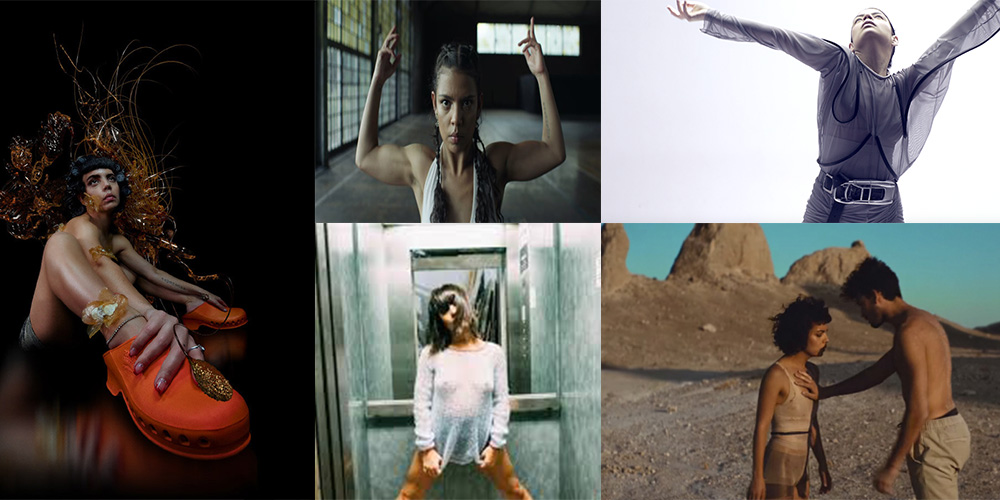 Topic: Choreographer & Performer – exploring her art form through collaborating on music videos, visual artists and fashion designers
Born in San Juan, Puerto Rico, del Valle is currently based in Berlin, Germany. Kiani's own KDV Dance Ensemble as well as her solo work has been presented in theatres and museums such as: Getty Museum LA, Serpentine Gallery, Roundhouse London, Barbican Center London, Dance Theatre Workshop, Tribeca Performing Arts Centre NYC, National Sawdust Brooklyn, Cathedral Vibiana LA, Konzerthaus Berlin and most recently Copenhagen Contemporary.
Her body of work often discusses subjects of displacement, the colonized and de-colonized body and androgyny. Del Valle draws from collaboration between dance and different mediums, such as video, theatre, music, visual art and feature films. Her choreographic craft is formulated through authentic movement, character development and the disruption of classical dance structures and formations.
Del Valle has been involved in the music scene, collaborating in live performances and music videos for artists such as:OBJEKT, Bendik Giske, Simian Mobile Disco, Floating Points, CLARK, Matthew Dear, Dirty Projectors, John Legend, Unknown Mortal Orchestra, and Rammstein to name a few. Clients include:  LEXUS, MERCEDES BENZ, SELFRIDGES, UNIQLO,  and established danish fashion designer STINE GOYA.
Del Valle was awarded Latin American Artist of the year by UNESCO and the Institute of Puerto Rican culture. https://kianidelvalle.net
October 2nd @ 12-12:50pm
Zoom: ARTIST TALK w. Shawn F. Ahern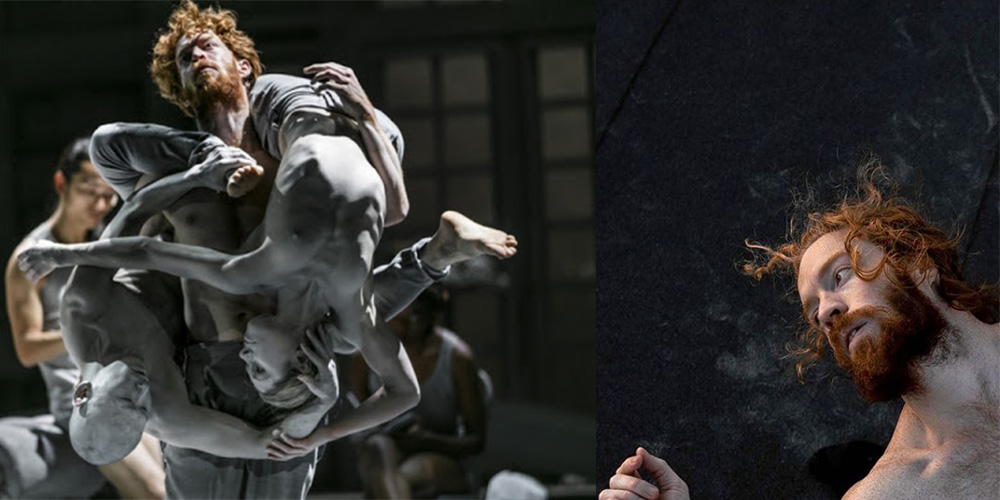 Topic: A performer's perspective – former Pilobolus dancer now working with Belgian-Moroccan choreographer Sidi Larbi Cherkaoui
Shawn Fitzgerald Ahern grew up in Dublin, New Hampshire, U.S.A. and graduated from Keene State College with a B.A. in Theatre and Dance. He currently resides in Belgium where he creates and performs with Sidi Larbi Cherkaoui in Eastman. Before relocating to Belgium, Ahern worked full time as dancer and dance captain for NYC based Pilobolus Dance Theatre from 2010 until his departure in 2017. During his tenure at Pilobolus he created more than 15 touring dance-theatre works, in addition to many other productions for film, stage and print. During his years in Pilobolus, Ahern had the pleasure of collaborating on productions with M.I.T. Distributed Robotics Division, magicians Penn and Teller, Javier De Frutos, Trish Sie, Art Spiegelman, Steven Banks, Dairakudakan, Etgar Keret and the rock band OKGo, among others. Shawn has performed and taught master classes across the globe, was nominated for a Grammy award for best music video on his team's collaboration All is Not Lost with OKGo, has been featured in the Smithsonian museum's National Portrait Gallery and has appeared on national television in the United States and abroad. In 2017, Shawn began hosting a series of artist residencies with creators of his generation and recently presented his own work in NYC. With Eastman / Sidi Larbi Cherkaoui he was part of the creative cast for Pelléas et Mélisande, a collaboration with Damien Jalet and Marina Abramović, Stoic, Nomad and Alceste.
October 9th @ 12-12:50pm
Zoom: ARTIST TALK w. Crystal Michelle Perkins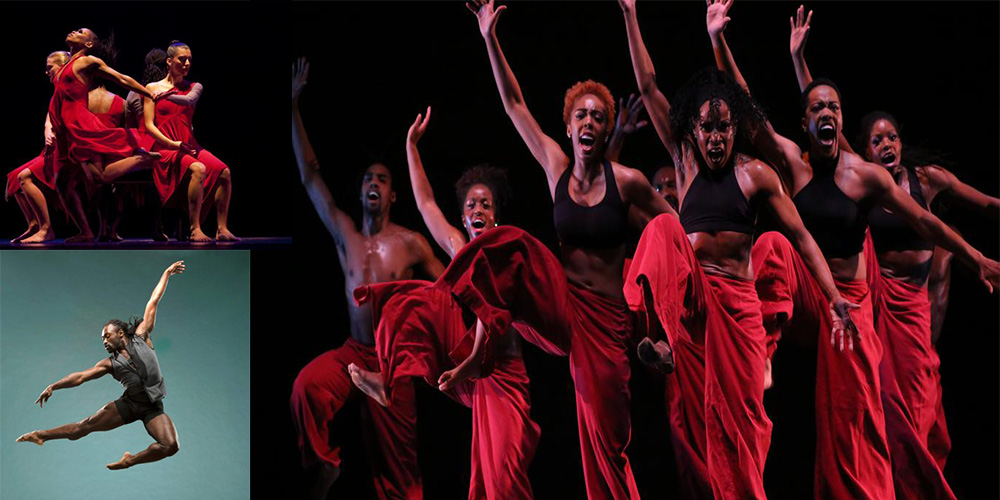 Topic: Dayton Contemporary Dance Company – the company's history and auditions opportunities 
Dayton Contemporary Dance Company was founded in 1968 to create performance opportunities for dancers of color. Five decades later, it remains rooted in the African American experience, committed to the development of diverse movement artists on the global stage. The culturally diverse company is dedicated to exceptional performance and quality community engagement. DCDC has toured the world, dancing onstage for packed houses in Bermuda, Canada, Chile, China, France, Germany, Kazakhstan, Poland, Russia, and South Korea.
Crystal Michelle Perkins is the Associate Artist Director of DCDC and a former company member herself. She is an Assistant Professor at The Ohio State University in the Department of Dance.
October 16th @ 12-12:50pm
Zoom: ARTIST TALK w. AJ Blankenship
Topic: A life as a dancer – Broadway, Saturday Night Live, and more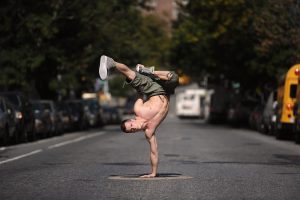 AJ Blankenship's cheerleading and dancing background landed him a job on Broadway during senior year of college. He grew up in Circleville, OH where he trained as a competitive gymnast for 10 years. His passion for athletic physicality and the beauty of human movement led him to study Dance Performance and Choreography at The Ohio State University. While receiving a BFA in Dance, AJ was also a member of the Ohio State Varsity Cheerleading Squad. He competed at UCA College Nationals from 2010-2012 and was named Captain in his final year.
AJ performed as a cast member in the Bring It On the Musical, Broadway & National Touring company, he was an acrobat in The Greatest Showman, feature film starring Hugh Jackman and Zac Efron, he danced on three episodes of Saturday Night Live, three episodes, was a cast member in the Radio City New York Spectacular & New York Spring Spectacular featuring the Rockettes, performed with Pilobolus, and with Cirque du Soleil: Paramour, on Broadway at the Macy's Thanksgiving Day Parade as an Acrobat.
October 23rd @ 12-12:50pm
Zoom: ARTIST TALK w. Hadar Ahuvia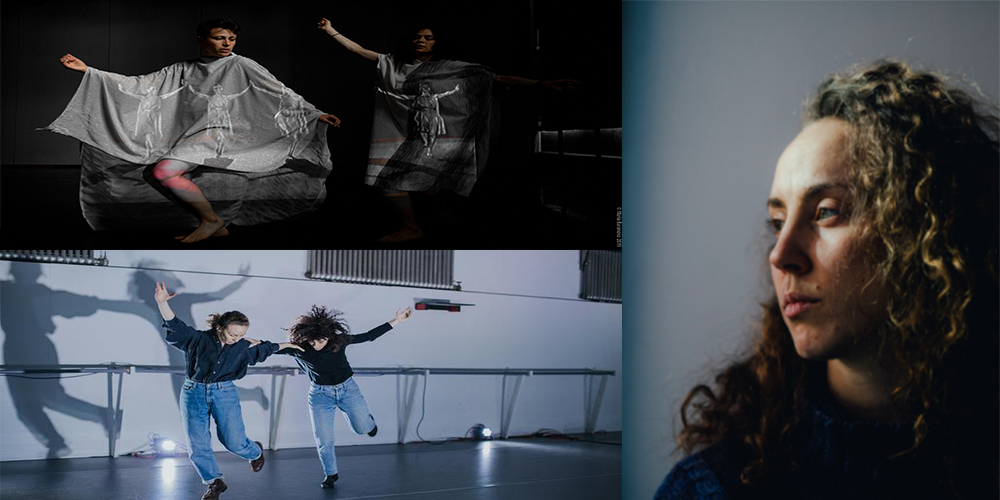 Topic: Choreographer and performer – making work that investigating Israeli folk dancing
Hadar Ahuvia moves between identities, reverberating from ruptures enacted within three generations of diaspora from Europe, to Israel/Palestine and the US. A white Jewish Ashkenazi artist, her work reshapes Israeli folk and traditional liturgy, proposing embodied repair, through choreographic and vocal practice. As such it is an homage and break from a lineage of Zionist cultural workers.
Ahuvia was 2018 Bessie nominee for Outstanding "Breakout" Choreographer, and named a Dance Magazine "25 to Watch in 2019". She is founding member of Jewish Voice for Peace Artists Council and organizes with Jews for Racial and Economic Justice.
October 30th @ 12-12:50pm
Zoom: ARTIST TALK w. Caine Keenan
Topic: Life as a performer – featured artist in Cirque du Soleil's Mystere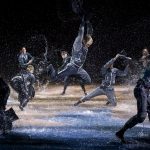 Caine Keenan is from Wethersfield, CT, receiving his BFA degree from Tisch School of the Arts. From performances, to choreography, to master classes, he brought his passion for the art of dance with him everywhere. After eight years of work with Nikolais Dance Theater and Ririe Woodbury Dance Company, Caine has became a full time teacher at the Dance Zone in Henderson, NV, training dancers of all levels and ages for the competition and recreational programs. He is a featured dance artist in Cirque du Soleil's Mystere at Treasure Island. Photo by Erik Kabik.